Givable is writing a blog series to highlight some of the organizations we work with and the impact they are making on the St. Louis community. These nonprofits believe in building stronger communities that will benefit the people on your block, in your neighborhood and in your city. They strengthen and uplift the community, so one day our dreams can expand and make changes around the world.
rn
The Freedom Arts and Education Center (FAEC) is an organization that focuses on the development of youth within the community. Their goal is to help more young people become successful through the use of arts education and academic enrichment with their mentoring program. FAEC empowers the youth of St. Louis to utilize all of their skills and talents to fulfill their untapped potential. They want the adolescent community to "become the highly creative, literate, passionate, independent thinkers they are capable of becoming," says Andrew Gibson, Executive Director of the program.
rn
Gibson believes that the "American Dream" has only been accessible to a limited amount of people for too long. Certain factors like area codes, race, and educational access have determined whether people are able to succeed in life. What about the people that have potential, but have limited resources? The FAEC provides opportunities, resources, and accessibility for the systematically under-resourced neighborhoods of St. Louis.
rn
The FAEC provides these opportunities by bringing the resources to adolescents in the community. With their Youth Artists Organizers initiative, they visit area elementary schools to provide Art & Academic Workshops. With that, they also provide an onsite After Sessions program to help students with school work, provide art-related activities, and help young people with their everyday struggles.
rn
They also have their annual Freedom Arts Expo block party to celebrate the ending of summer, and encourage kids to get ready for the upcoming school year. This event includes performances, live music, games, food, and free school supplies for the students. Last August, the Freedom Arts Expo had over 300 people in attendance, and about 250 children received school supplies and books, making this one of FAEC's most successful Expos yet!
rn
"We believe in the proverb 'it takes a village to raise a child.' We believe it takes a village to do anything of worth, and we intentionally work together to empower one another to overcome every obstacle and achieve every goal," says Gibson. "Our village is diverse in strengths, creative in execution, and unified in mission. We are artists and educators who create, teach, perform, and build. We are committed to showing up, pouring out, and constantly reflecting on and refining our efforts. We are highly trained and deeply dedicated to seeing equity and quality in the arts and academics for all students, specifically those from systemically under-resourced communities. We believe all children can advance when given equal opportunity."
rn
rn
In 2020, the FAEC celebrates their ninth official year of working with the youth of St. Louis. With the help of Givable, the organization has been able to keep their programs running, even in times of struggle. Givable has been able to connect the FAEC with donors, provide fundraising opportunities, and expand the organization's giving network. "Givable has intentionally put us in front of generous people who want to fuel our efforts in achieving full access to the arts and educational equity for youth in the St. Louis region," says Gibson. "They are the givers behind the doers."
rn
The FAEC will be participating in the annual GiveSTLDay, hosting a youth artists night with the Melvin Theatre Community Center, and hosting their annual end of the school year finale performance. To learn more about their upcoming events, visit http://www.faecstl.org/.
rn
You can help your community by volunteering or donating with the help of Givable. For as little as 25 cents a day ($8 a month) you can donate to a selection of over 500 nonprofit organizations, and find out about volunteer opportunities in your community. Visit http://givablestl.org/signup to sign up and take a minute each day to better the community for tomorrow.
rn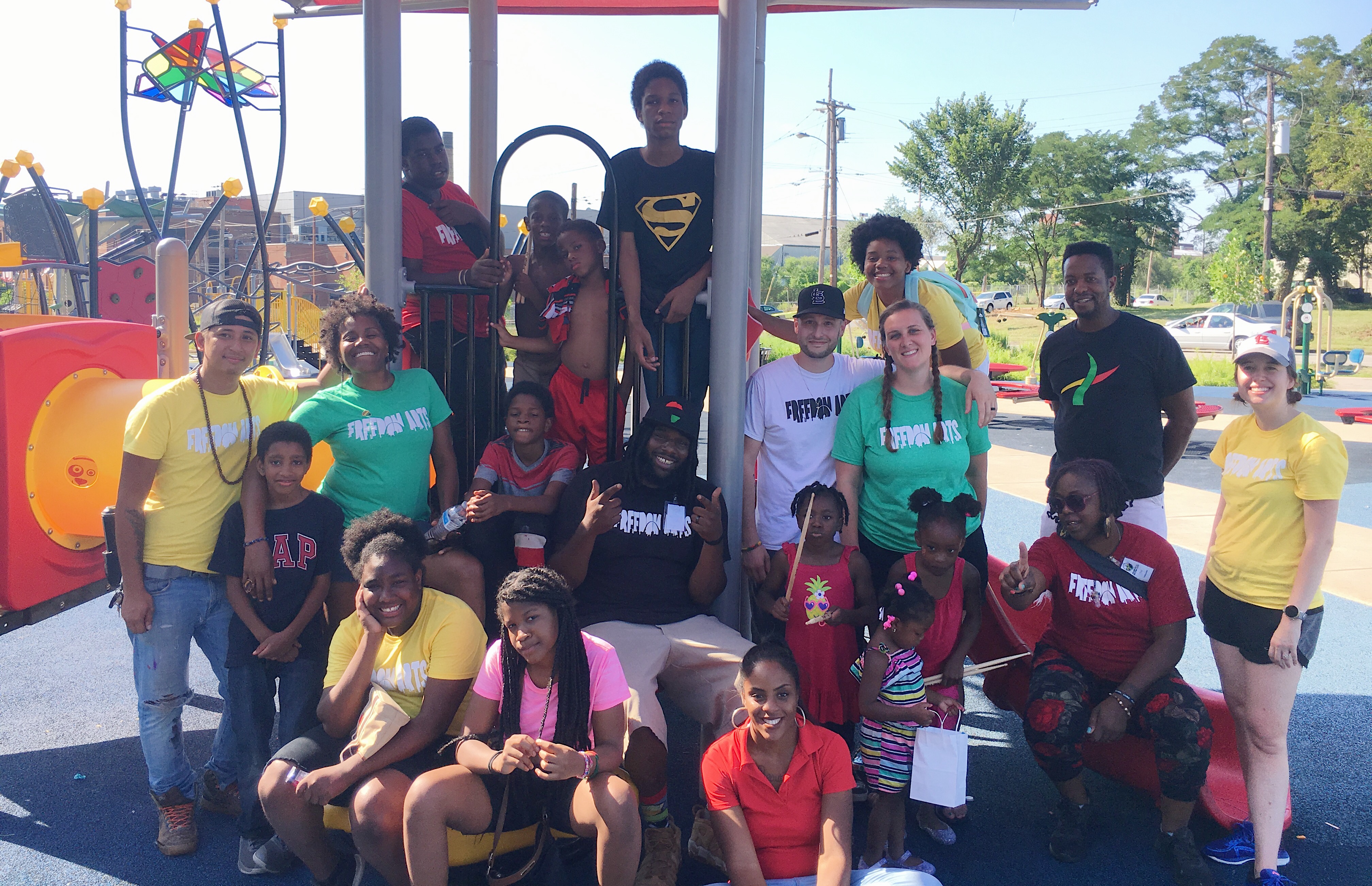 '