What a year of giving! Thanks to you, in 2017, we gave more than $20,000 to non-profits here in St. Louis. We gave books to kids that lacked books in their classrooms, we helped feed hungry kids and adults in St. Louis. Together we provide homes for animals and programs for veterans, we helped maintain parks, preserve city projects, bring services to seniors, people with disabilities and those who suffer from mental illness. Your dollars, your clicks, your donations changed lives right here where you live. You proved that small amounts add up, that our community matters, and that together we are making a difference.
rn
In 2018, Givable is committed to being a leader in non-profit education in St. Louis and to giving even more than we did last year. Thank you for being part of our family.
rn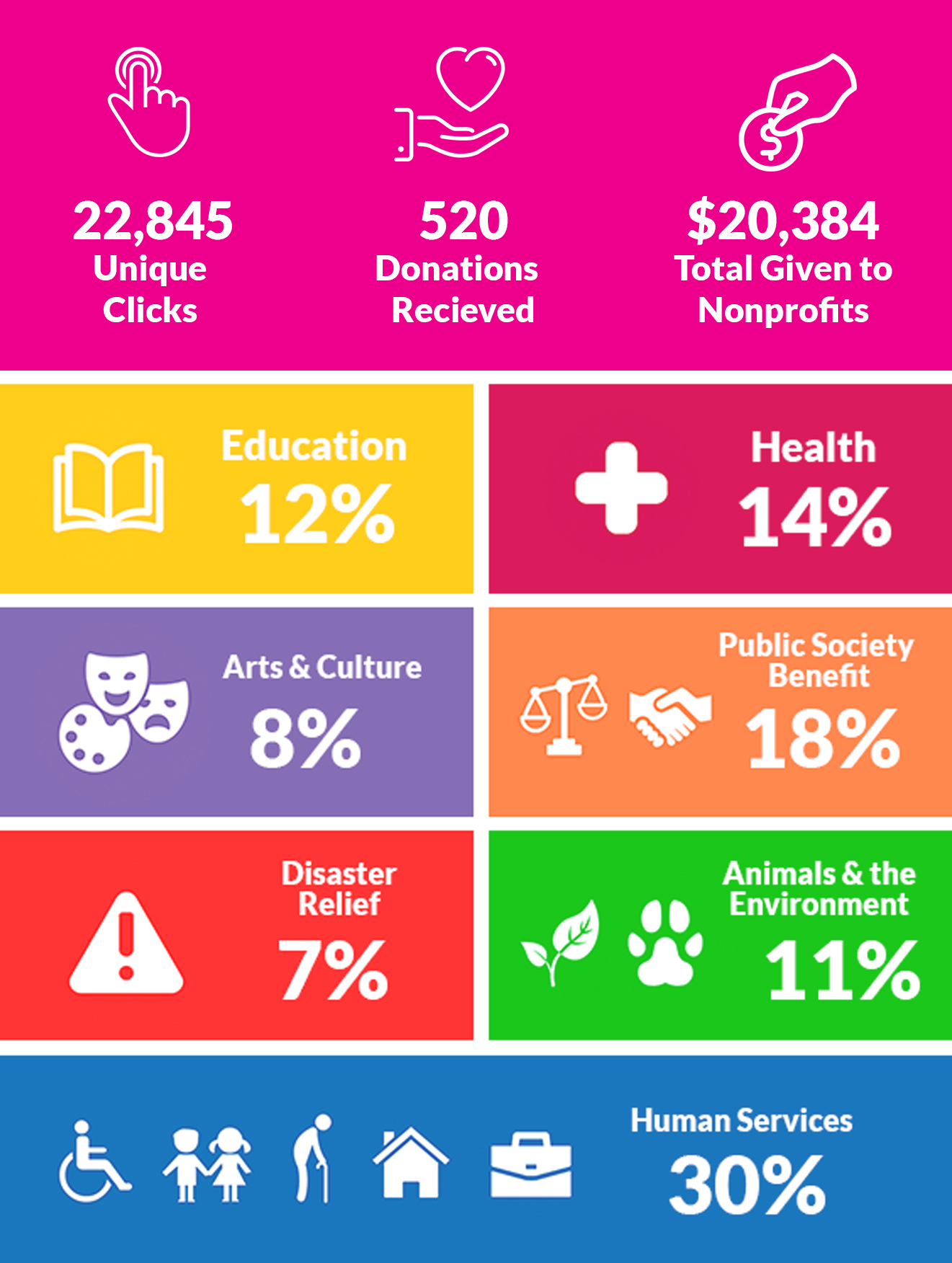 rn
rn
Empowering Volunteers
rn
Andrea heard about a student who said she needed to eat less when, in fact, this tiny high school girl was trying to make her family dollars last between her mother's paychecks.
rn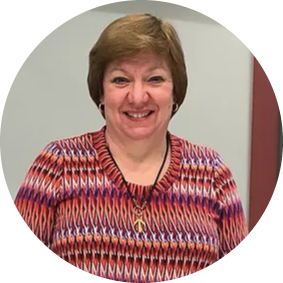 rn
That's when Andrea called Operation Food Search, and together they forged a plan to serve a "Super Snack" after school to any student who wanted – or needed – food. This daily "Super Snack" consists of a full serving of whole grains, fruit, vegetables, protein and milk.
rn
rn
Stocking Shelves of Books
rn
Because of Ready Readers, shelves of these children's classrooms are regularly stocked with books. Kids are even given books to take home! These simple acts go a long way to support literacy and early childhood education.
rn
rn
According to the Brookings Institution an average of only 48% of low-income children are considered kindergarten ready, yet in the Ready Reader's program over 85% of low-income children are kindergarten ready!
rn
rn
Giving to Disasters Across the Nation
rn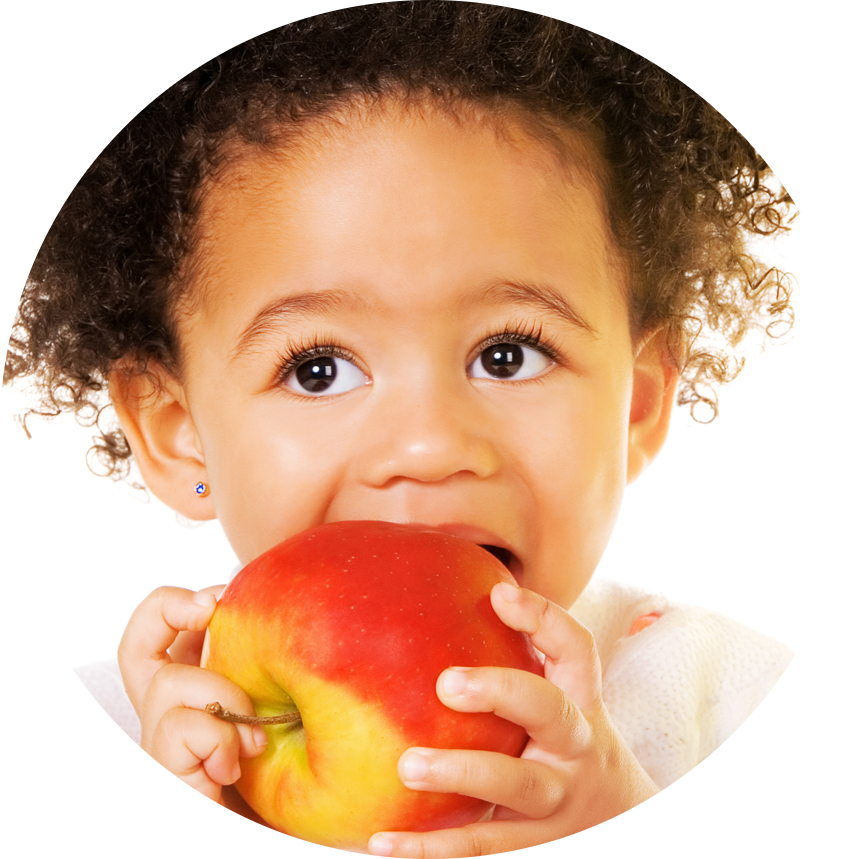 rn
We provided 758 meals to the
rn
Houston Food Bank to Support Hurricane Harvey Relief
rn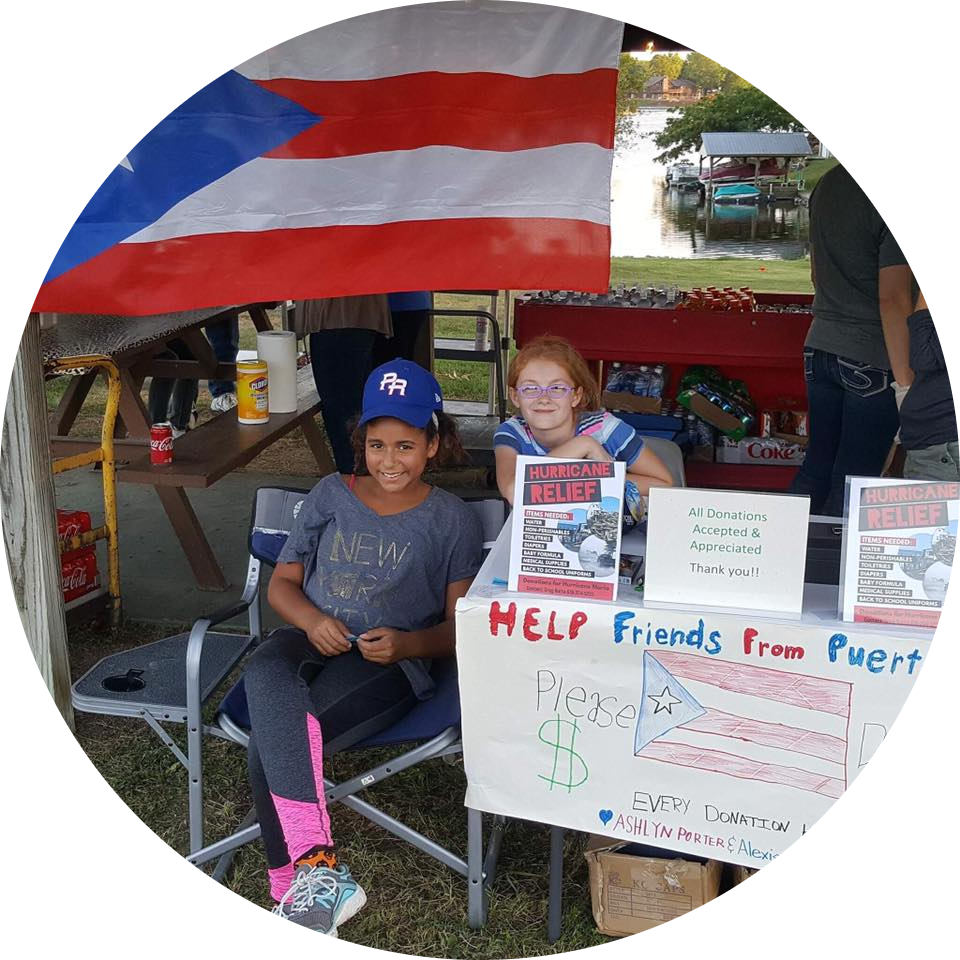 rn
We supported the devastation by Hurricane Maria in Puerto Rico by
rn
giving $205 to a disaster aid fund with the Puerto Rican Society of St. Louis.
rn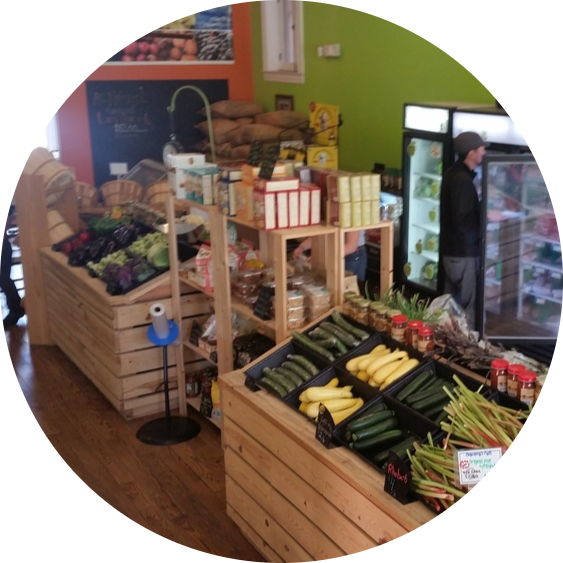 rn
We helped people in North STL access fresh produce
rn
by donating to City Greens Market, a farmers market that
rn
provides fresh and available produce to the community.
rn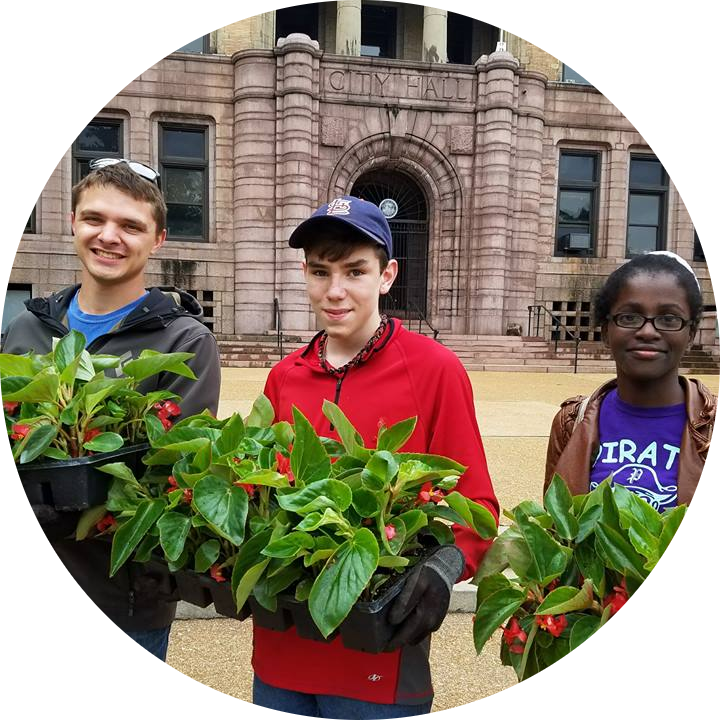 rn
We provided 333 trash bags to Brightside St. Louis to assist
rn
clean up.
rn
10 Givable New Years Resolutions!
rn
Increase Your Giving!
rn
1) Find opportunities to give compliments. It could make someone's entire day!
rn
2) Take 5 minutes to send postcards to sick children who are trying to fight life threatening illness.
rn
3) Carry around Hygiene Packs to give out to the homeless with items like hot hands, granola bars, and toothbrush/toothpaste.
rn
4) If you're an Amazon.com customer you can donate Amazon.com's money to your favorite U.S. nonprofit through Amazon Smile. It takes seconds to read how to set it up. Then Amazon will donate to your favorite nonprofit each time you make a purchase.
rn
5) After a bad storm call some of the seniors in your neighborhood to make sure they were ok and didn't need anything.
rn
6) When it's summer and hot, give out cold Gatorades to your mail carrier and garbage men. When it's freezing outside offer hot chocolate to crossing guards, police officers and others.
rn
7) Every day write down 3 to 5 things for which you're grateful.
rn
8) Learn the names of your office security guard, the person at the front desk and other people you see every day. Greet them by name.
rn
9) Loan money to a third world entrepreneur through Kiva. These tiny investments change the lives of the families who receive them, and 99% of the loans are paid back.
rn
10) Give Every Day with Givable. Witness it improve your happiness and makes you a giver in your every day life!
rn
Get out and Be Givable!
rn
Givable Events
rn
rn
rn


Join

Great Rivers Greenway on Saturday, Jan. 6th

, for a chance to learn more about the plans for the Chouteau Greenway. Residents of all ages will have the opportunity to create a mural for the project, in partnership with Freedom Arts & Education Center.

rn

rn

rn

Check out #1 in Civil Rights, the exhibition at the Missouri History Museum chronicles the history of the civil rights movement in the metro area through artifacts, historical photos, oral histories, art work and actors' performances.

rn

rn
rn
Givable Volunteer Opportunities
rn
rn
Givable Knowledge
rn
rn
rn

Through Give Back Box you can pack up clothes, household items, games or other items you no longer need, and Give Back Box provides a prepaid shipping label so you can ship the items to Goodwill at no charge.

rn

rn

rn

Spend a few minutes on Free Rice, a United Nations Food Program that will donate rice to hungry people for every question you get right on their learning web site. You can learn vocabulary, French, Chemistry and even answer SAT prep questions.

rn

rn
rn
'