Givable is being featured in the 2019-2020 Small Business Monthly Business Owners' Guide. This annual guide features people and business other small business owners and employees need to know in the St. Louis area.
rn
Click here to view the 2019-2020 SBM Business Onwners Guide or pick one up in the September issue of Small Business Monthly.
rn
You can also view our feature in the guide below.
rn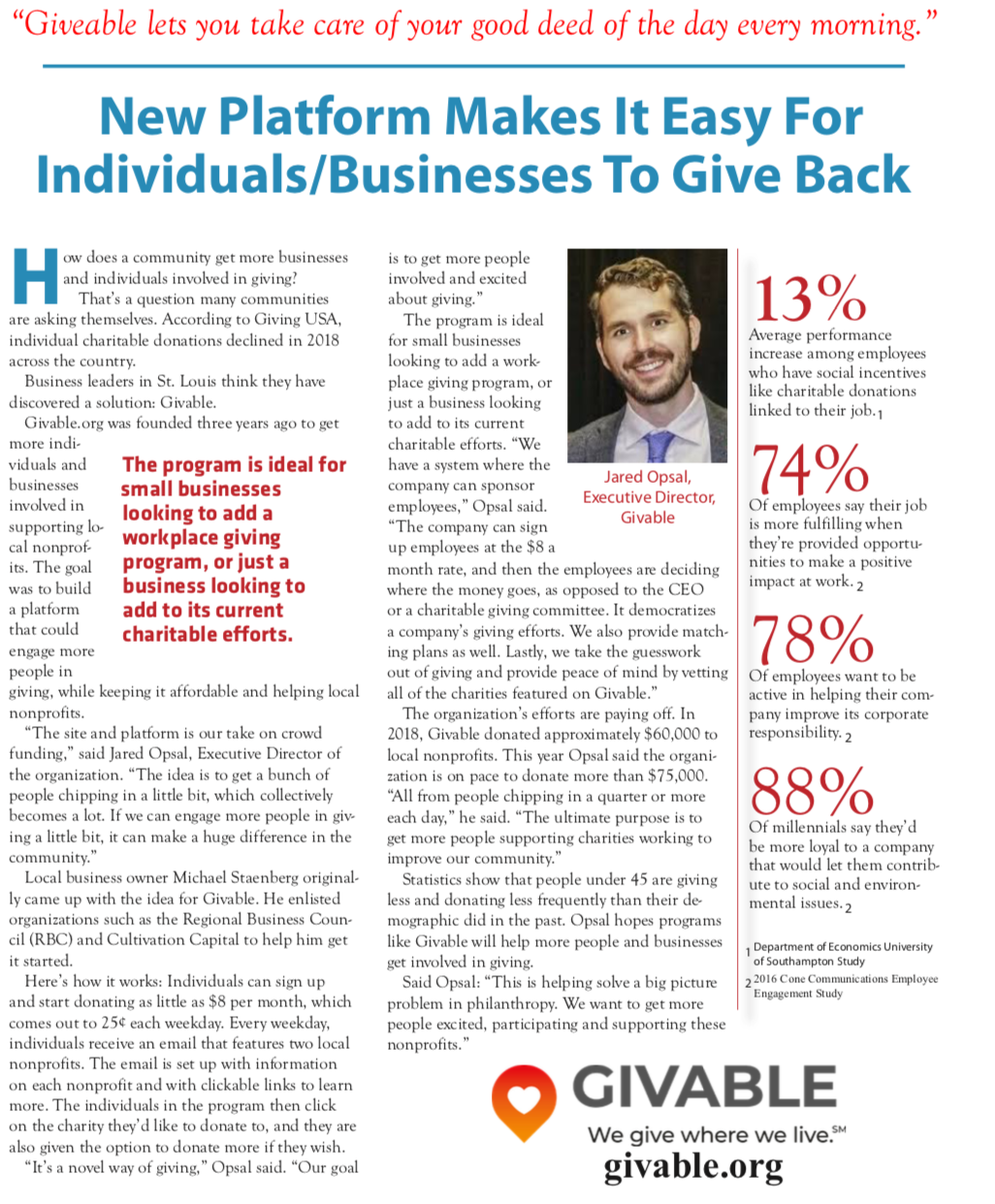 '