When Mrs. Whatley enters the room at Button's and Bows Early Childhood Center in North St. Louis City, a group of excited kids gather around. Four year old Anthony can be seen at the front of the group, ready to hear Mrs. Whatley read from his favorite book, Cosmo Zooms. Mrs. Whatley volunteers reading books to low income children through Ready Readers, a Givable partner charity that serves over 10,000 kids ages 2-5 years old in the St. Louis community each week. xe2x80x8bxe2x80x8b
rn
Because of Ready Readers, shelves of these children's classrooms are regularly stocked with books. Kids are even given books to take home! These simple acts go a long way to support literacy and early childhood education. According to the Brookings Institution an average of only 48% of low-income children are considered kindergarten ready, yet in the Ready Reader's program over 85% of low-income children are kindergarten ready!
rn
When you give with Givable, every day you choose to support hundreds of nonprofits like Ready Readers. You inspire a new generation of readers and learners and book lovers. A small amount makes a real difference!
rn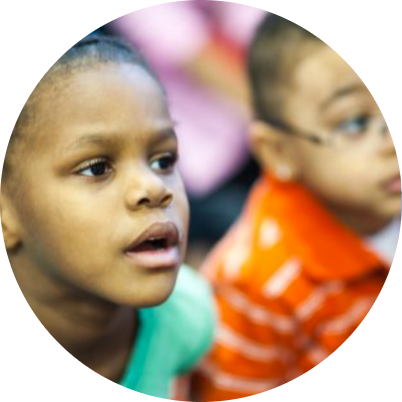 rn
Last week, Anthony went home with his copy of Cosmo Zooms and his sister read the book to him over and over. "Again, Again, Again," asked Anthony until he fell asleep dreaming of Cosmo, who can skateboard faster than any other dog. When Anthony woke up, he realized he could ride his big wheel faster than anyone and he ran into school the next day feeling strong and proud, like his favorite dog, Cosmo.
rn
At Givable we believe small acts of kindness can create big impact. Like the simple act of regularly reading books to children like Anthony, small change can change lives.
rn
When you join Givable, you give your small change to charity daily and combine it with an entire community of givers. You make a concrete difference for organizations like Ready Readers in your local community. Together, we are changing the way people live and inspiring others to do the same.
rn
rn
Thank you to Ready Readers for being one of our Givable partners, and to each of our Givable members for your contribution in making our kids book lovers.
'